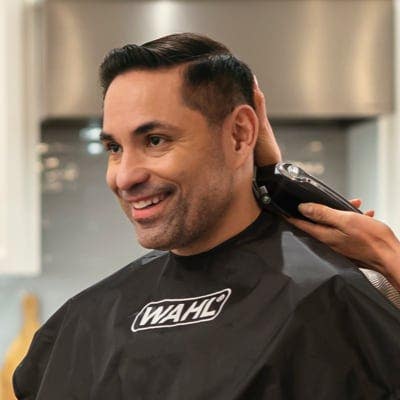 How to Cut your Hair to have a Side Part
The classic Side Part haircut is cut clean on the sides with a longer bang, usually styled back. Wear it neat and tight or relaxed and side swept. It's perfect for every occasion.
What you will need:
Wahl clipper
Wahl trimmer
#3 (3/8") guide comb attachment
#4 (1/2") guide comb attachment
How to Do a Side Part Haircut Step-by-Step
1

Dampen your hair with the spray bottle. Comb your hair to part in the direction it naturally falls.

2

Select an attachment guard for your Wahl clipper that will give you a nice clean look around the back and sides, such as a #3 (3/8") or #4 (1/2"). Note that the hair on the sides and back of the head will stay shorter than the hair on top of the head.

3

Start cutting in front of the ear and work around the head clipping in an upward motion. Then, using a longer attachment guard, cut the next few inches up. Using an upward rocking motion, blend in between the bottom and middle section. Note: do not clip the hair above the part.

4

Use the clipper-over-finger technique to cut the hair on the top of the head (section 4) to desired length. Cut the bangs last. Use your clipper with a longer attachment guard to blend the rim of the head into the top of the head (sections 3 and 4).

5

6

Comb bangs at the part to style back to one side. You can use styling products to style, too.

Curious about the difference between hair pomade and hair gel? Find out in our guide to beard and hair care products.
Need help deciding what you need?
Having the right tool for the job can make all the difference when it comes to at-home haircutting.
Product Selectors
Tips for the Perfect Self Haircut
Choosing the Right Guide Comb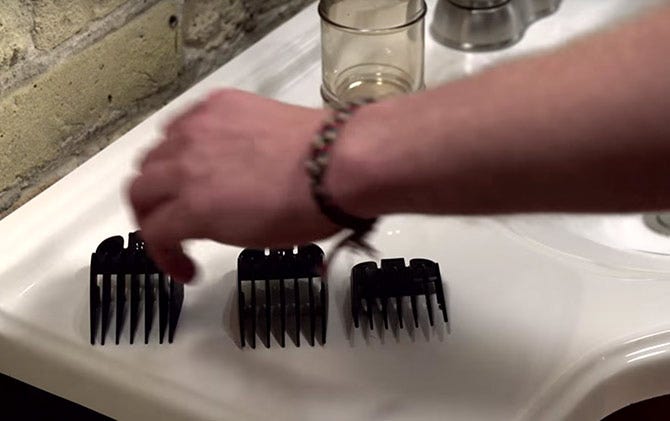 Guide combs attach to the clipper and are designed to cut hair at a certain length. The smaller the number, the shorter the cut. The larger the number, the longer the hair will be. Remember, you can always cut off more hair, but you can't add hair, so start off with a larger guide comb if you're unsure.
Make Sure to Blend Your Hair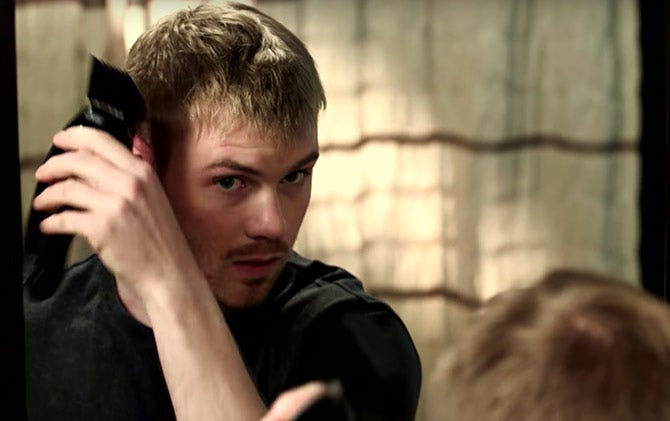 The Upward Rocking Motion helps you blend different lengths of hair in different sections of the head to achieve a finished look. To do this, carefully pull the clipper away from the scalp in fluid strokes as you cut upward to blend the hair from one length to the next. Fine hair requires more blending as it tends to show different cut lengths more easily.
Related Videos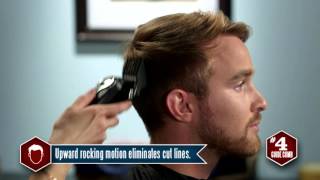 How to Do a Side Part Haircut Step-by-Step