You Got This
When it comes to your "first time" you no longer have to be afraid. Especially when you have the right hair clipper. More and more people are home haircutting, and with the right tool, it's less scary. Wahl offers multiple clippers, so your "first time" will be worth bragging about.
Get the Cut
Are you looking for a new beard style? You've come to the right place. We have instructions and videos explaining how to get the most popular mustache, beard, goatee, sideburns styles and to maintain stubble. Learn them, apply them, and look your best, with help from Wahl.
Create a Buzz with Wahl (Clippers)
Having the right tool for the job can make all the difference when it comes to at-home haircutting. Wahl offers more than 20 different haircutting clippers, trimmers, and haircutting kits. With a Wahl clipper in your hand, you'll be happy to let power go to your head.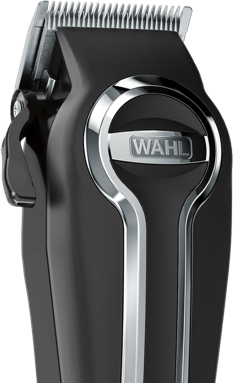 How to Do the Fade Cut
Tapered, tight and never out of style, the Fade Cut is easy to do and easier to maintain. That's why this cut has never faded from popularity.