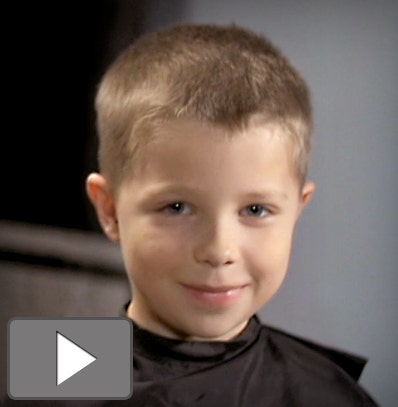 How to Cut Your Kid's Hair to have a Crew Cut
Simple. Stylish. Classic. That's what makes the Crew Cut great for guys of all ages. Best of all, giving a Kid's Crew Cut to your child couldn't be easier with Wahl hair clippers.
What you will need:
Wahl clipper
Wahl trimmer
#2 (1/4") guide comb attachment
#5 (5/8") guide comb attachment
How to Do a Kid's Crew Cut Haircut Step-by-Step
1

With the #2 (1/4") attachment guard of your Wahl clipper, start at the back of the neck and begin to cut upward toward the top of the head. Leave the top of the head long and continue to cut around the sides and back of the head. Refer to our Sections of the Head page to learn more.

2

Switch to a #5 (5/8") attachment guard and then, from front to back, run the clipper smoothly across the top of the head.

3

Cut the top of the head from front to back. Continue to cut in the same manner until all the hair on the top of the head is the same length.

4

When it comes to the whorl area (the area where hair is growing in a circular direction around a visible center point) always cut in the opposite direction the hair naturally grows. This keeps hair from cowlicking or standing up and hides swirling lines created by the whorl.

5
Need help deciding what you need?
Having the right tool for the job can make all the difference when it comes to at-home haircutting.
Product Selectors
Tips for the Perfect Kid's Haircut
Choosing the Right Guide Comb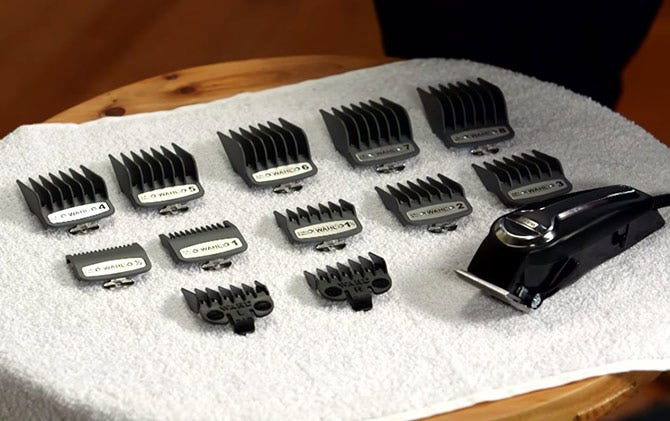 Guide combs attach to the clipper and are designed to cut hair at a certain length. The smaller the number, the shorter the cut. The larger the number, the longer the hair will be. Remember, you can always cut off more hair, but you can't add hair, so start off with a larger guide comb if you're unsure.
Related Videos