Edge Pro Lithium-Ion + Cordless Rechargeable Beard Trimmer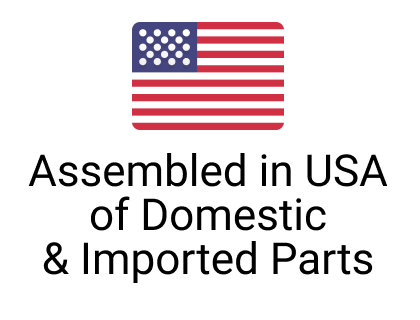 Achieve ultra-close precision grooming, outlining, edging, shaving, and trimming with Wahl's Edge Pro Lithium-Ion +. This beard trimmer comes with black diamond finished blades that stay sharp and cool while trimming. This blade also cuts 4 times closer than a traditional Wahl trimmer blade, that makes it perfect for shaving.
The rechargeable Lithium-Ion technology provides a 6 hour runtime on an hour charge and a 5 minute runtime on a 1 minute quick charge. Included in the kit are 8 pro-guard guide combs that are made of durable material, contain name plates with easy to see guard sizes and a stainless steel clip that securely fastens to the trimmer blade. These combs come in sizes ranging from 1/16" - 1/2". Order this trimmer today and achieve your perfect style.
Also available at these retailers