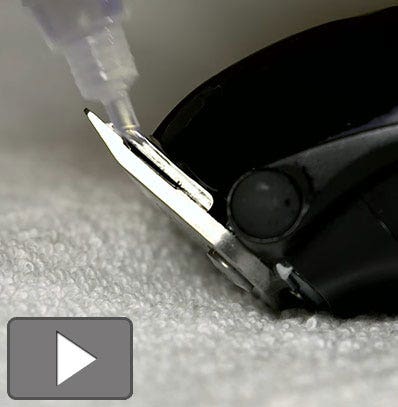 How to Oil the Blades on Hair Clippers
To make sure your clipper blades give you the smooth haircut you are looking for, you have to oil the blades. Using clipper oil reduces friction and pulling at the hair in addition to helping maintain the life of the blades.
How to Oil Clippers
1

Oiling the blades reduces friction and keeps the clippers from pulling and snagging as you cut your hair. A drop of oil at the corners of the blade's top, as well as the foot of the blade, is all it takes.

2

After you apply the drops of oil, turn the clipper on to help work the oil in.
Need help deciding what you need?
Having the right tool for the job can make all the difference when it comes to at-home haircutting.
Product Selectors
More Haircut 101 Tips
Adjusting Your Clipper Taper Lever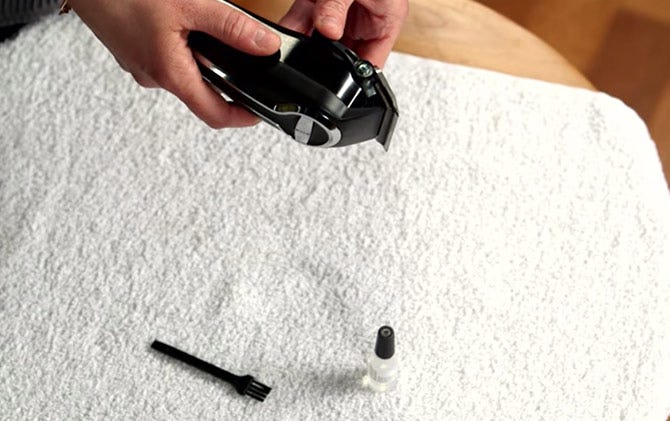 The taper lever allows you to change the closeness of your cut between guide comb lengths. Move the lever up for the closest cut, and down for a longer cut.
Cleaning the Hair from the Taper Lever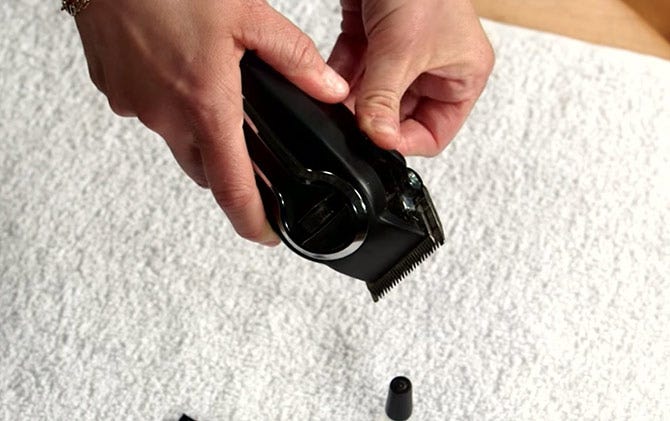 If your blades ever become jammed with hair, simply move the lever up and down several times. This action will help free the blades.
Use a Brush to Clean the Taper Lever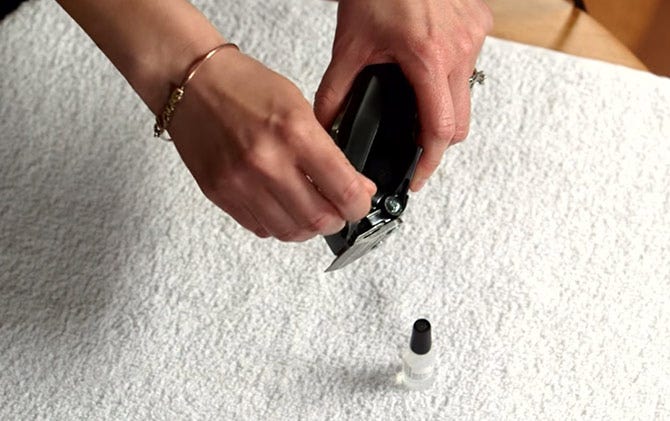 Then brush the blades with the small brush accessory to remove hair.
Related Videos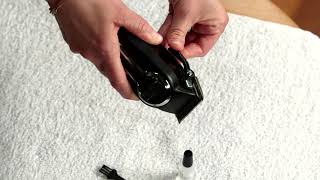 Inverted Clipper Taper Lever