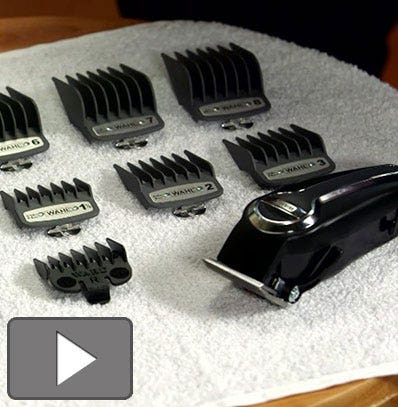 How to Use Different Guide Comb Sizes
No matter what you call them – guide combs, clipper guards, attachment guards or attachment combs – these simple accessories are tools that help you measure the length of hair that you are cutting away. They are designed to fit onto your clipper's blades.
How to Use Guide Combs & Which Size to Use
1

Guide combs attach to the clipper and are designed to cut hair at a certain length. Guide combs help you get specific hairstyles, such as the Fade Cut . Without the attachments, these hairstyles would be hard to achieve.

2

There are different guide comb sizes/lengths. The smaller the number, the shorter the cut. The larger the number, the longer the hair will be. For example, if you use a #2 (1/4") guide comb, you will be left with hair that is a quarter of an inch in length. Whereas a #8 (1") guide comb will leave your hair at 1-inch in length.

Wahl guide combs are measured in inches. See the chart below.

3
Need help deciding what you need?
Having the right tool for the job can make all the difference when it comes to at-home haircutting.
Product Selectors
More Guide Comb Tips
Use the Upward Rocking Motion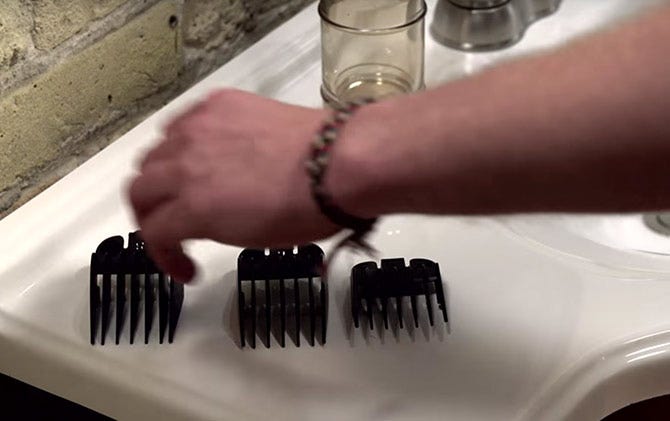 Using the Upward Rocking Motion is sometimes the best way to blend different lengths of hair in different sections of the head to achieve a finished look. To do this, carefully pull the clipper away from the scalp in fluid strokes as you cut upward to blend the hair from one length to the next.
Make Sure to Blend Your Hair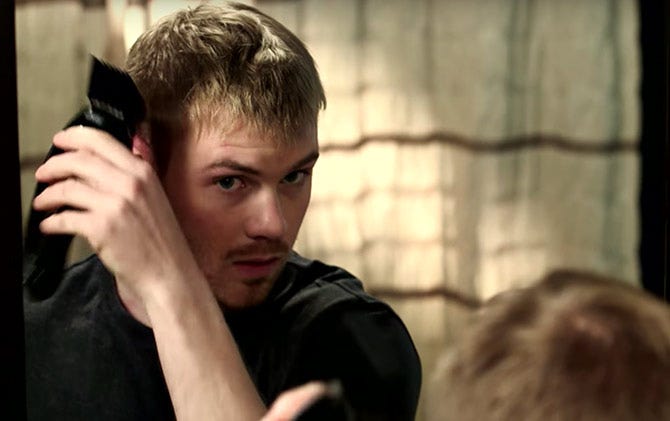 With fine hair, you will need to do more blending because it tends to show different cut lengths more easily.
Related Videos