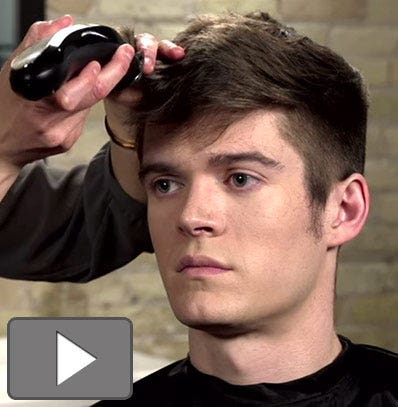 How to Use the Clipper-Over-Fingers Technique
There are different kind of techniques you can use when cutting your own hair or someone else's. The clipper-over-fingers technique is one of them. You use your fingers as the guide instead of a comb to cut hair to your desired length.
Steps for Using Your Fingers as a Haircutting Guide
1

For longer hair lengths, you can use your fingers to lift the hair to the desired length away from the head. Use the clipper to cut the hair along the fingers.

2

As you continue, be sure to include a small amount of the previously cut hair as a guide to help you maintain the same length. This is will make sure your cut is consistent.
Need help deciding what you need?
Having the right tool for the job can make all the difference when it comes to at-home haircutting.
Product Selectors
More Haircut 101 Tips
Clipper-Over-Comb Technique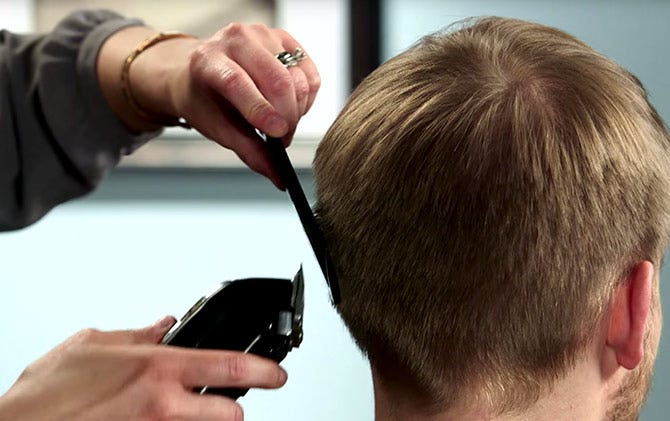 With the bristles of the comb up, comb the hair upward from the back or toward you from the front, and stop before the hair leaves the comb.
Clipper-Over-Comb Technique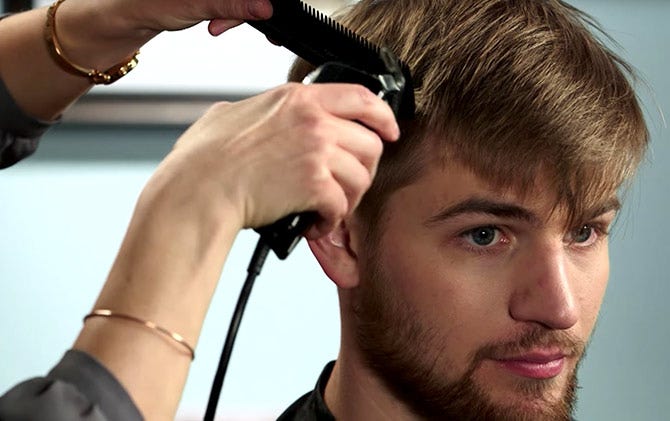 Run the clipper across the comb to cut the hair to the desired length.
Related Videos