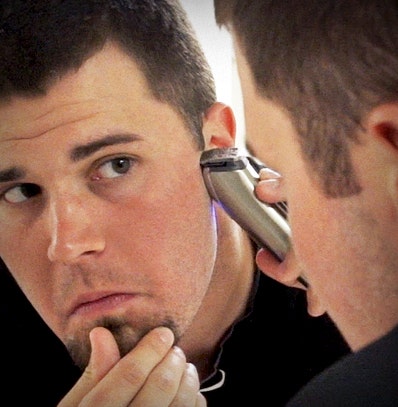 How to Clean Up Your Sideburns
Your sideburns are an important part of your look. Whether you're tapering, straightening or trimming them, uniformity on both sides is essential. Your Wahl trimmer is perfect for the job but your Wahl clipper can handle it, as well.
How to Trim Your Sideburns Step-by-Step
1

Grow your beard for 1 to 2 weeks.

2

As your sideburns become more visible, use your Wahl trimmer to create a lower border at your desired length by trimming a defined, horizontal line at the bottom. This line should be somewhere between your ear lobes and your chin to achieve the flared appearance.

3

Shave your neck, chin, and mustache clean.

4

If you prefer a blocked shape, trim an angled line from the top of the sideburn to the wider bottom edge. If you would like a swooping curved design, use a Wahl trimmer to create a sloping line from your ear to the tip of your sideburn that follows the natural upper border of your beard.
Need help deciding what you need?
Wahl offers trimmers and grooming kits that let you achieve the look you want and keep it looking great.
Product Selector
More Beard Clean-Up Tips
Use Wahl's Ear, Nose & Brow Trimmer for Clean-Ups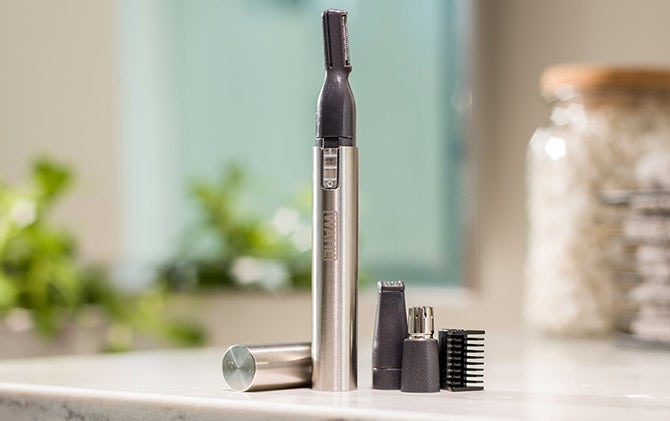 Use Wahl's Ear, Nose and Brow Trimmer as it has the flexibility to trim each sensitive facial area safely and efficiently.
3 Head Attachments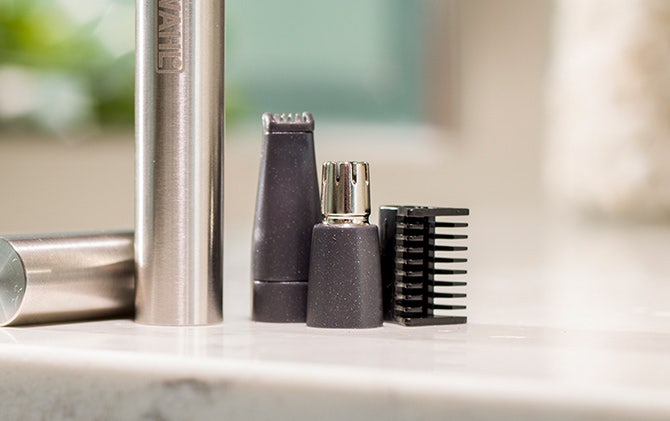 There are 2 types of cutting systems to use for these areas—rotary and reciprocating.
Clean Up Your Mustache to Keep it Even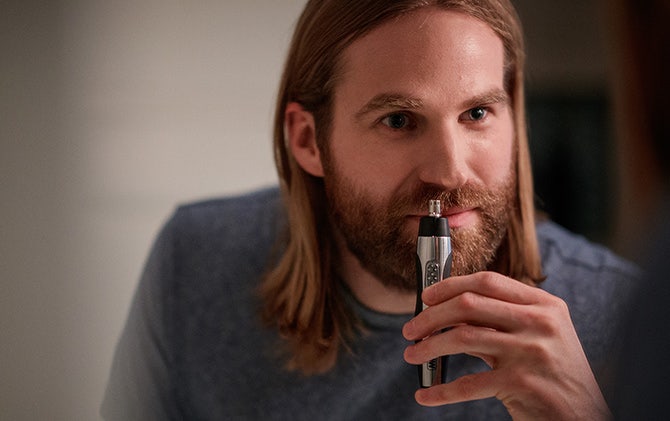 For the nose, use short upward strokes into each nostril and always make sure to start at the inside edge where hair growth is thicker.
Trimming Your Ear Hair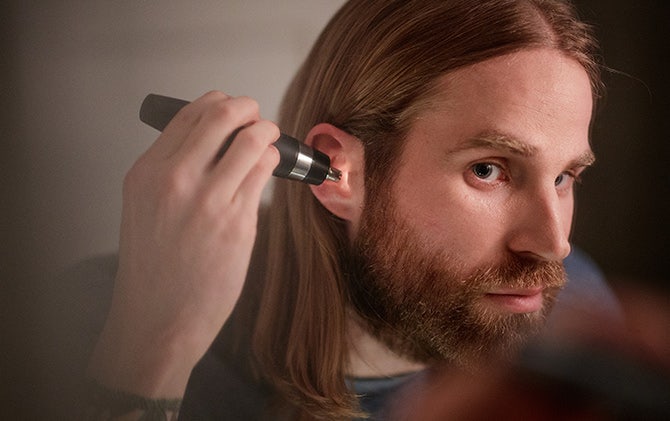 For the ears, start below the ear canal where hair is most prevalent and don't forget the outside edges where strays tend to grow.
Trimming Your Eyebrow Hair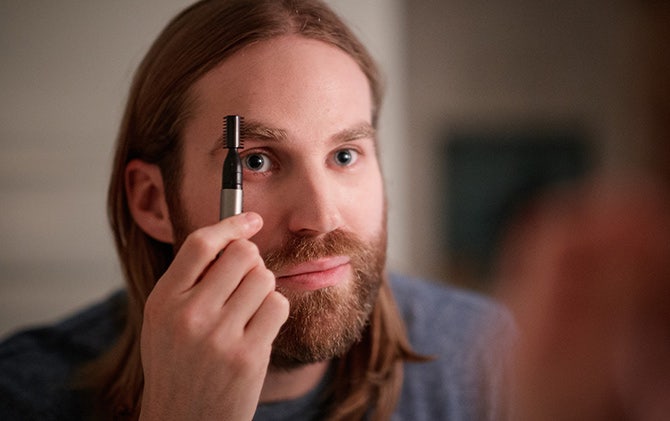 Using a reciprocating trimmer for the eyebrows makes the job easier, but you can use a rotary head—just make sure to use light strokes over long stray hairs.
Love Your Look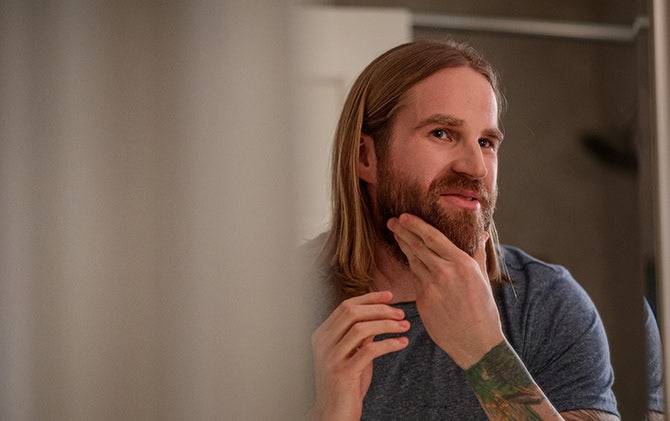 Make trimming your ears, nose and eyebrows a part of your everyday routine and it can make a big difference in your appearance.
Related Videos