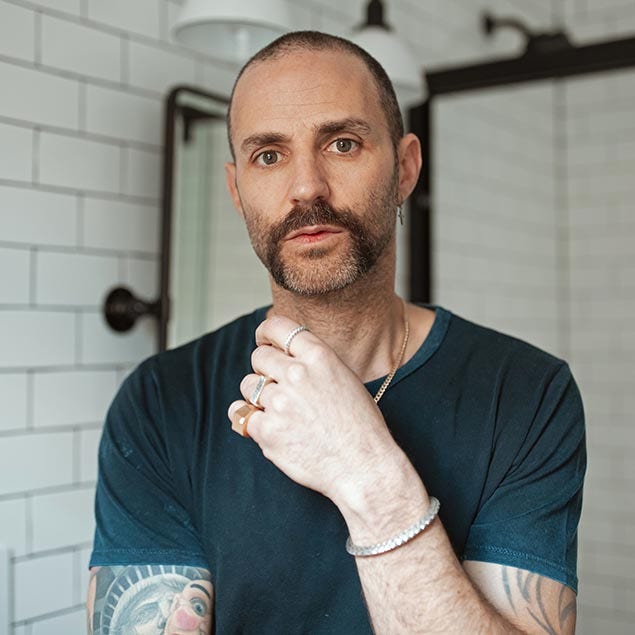 How to Trim a Horseshoe Mustache
If you're looking to add some attitude to your face, then the Horseshoe Mustache is the answer. This look immediately tells others you're a pirate, biker or pro wrestler—maybe all three. It's a full mustache with vertical extensions that point downward around the mouth. Extra points for wearing this facial hair style with some mean shades and a trucker hat.
How to Do the Horseshoe Mustache Step-by-Step
1

Start with a Clean Face
Wash and dry your face before you trim. Then use a styling comb to brush your facial hair in the direction of hair growth.

2

Trim your Facial Hair
Let your facial hair around your mouth grow out 1/4 inch or longer. Using your Wahl trimmer or Wahl shaver, shave or closely trim your cheeks, leaving the mustache, chin and area surrounding the mouth untouched.

3

Outline Mustache Shape
Use your Wahl trimmer to create a vertical line of hair about ½ inch to an inch wide from the corner of the mouth down to your chin. Do the same on the other side of the mouth, paying close attention to the width and length to keep both sides even. Now you get to remove that "chin curtain." It does not have to be perfect at this point, just make sure the outline is symmetrical, both sides.

4

Trim in Direction of Hair Growth
Use your Wahl trimmer with a #1 or #1½ guide comb to trim your mustache in the direction of hair growth.

5

Tidy Up the Edges
Remove the guide comb from your Wahl trimmer and clean up around the mustache—trim just above the lip, the edges above the mustaches and around the horseshoe to create a clean look.

6

Rinse, Towel, Balm
Add some beard balm or mustache wax to keep it looking neat.
How Long Does It Take to Grow a Horseshoe Mustache?
It varies. For the best results, give it three to six months to grow a full beard that's thick and dense. Facial hair typically grows half an inch per month but it's worth the wait. Then you'll shave off your goatee, soul patch and mutton chops to reveal your glorious Horseshoe Mustache.
How Hard is it to do a Horseshoe Mustache?
Admittedly, this mustache may be a bold choice for a first timer, but with the right tools and taking your time to sculpt and define it, you'll find it relatively easy compared to other trending mustache styles. The other piece of good news is that this style can be achieved with thick bushy hair, or thinner, longer hair. No two Horseshoe Mustaches are the same.
How do I Maintain the Shape of my Horseshoe Mustache?
So, you're loving your new pirate-biker-wrestling Horseshoe Mustache and want to keep it looking sharp? The key: shave the rest of your face (or beard) as usual and only trim around your mustache a few times weekly to maintain its sharp lines.
Who is Rocking a Famous Horseshoe Mustache?
#1 must be retired professional wrestler Hulk Hogan, whose Horseshoe Mustache has been a trademark of his career. Another good example would be Ben Stiller in the classic Dodgeball: A True Underdog Story.
John Travolta is another beardsman to watch. His masterpiece Horseshoe is well worth a search online because it bridges masculine thick and bushy with sensitive long and thin style. The key: try the Horseshoe Mustache and be famous for making it your own.
More Facial Hair Style Tips
Identify Your Best Goatee Shape & Style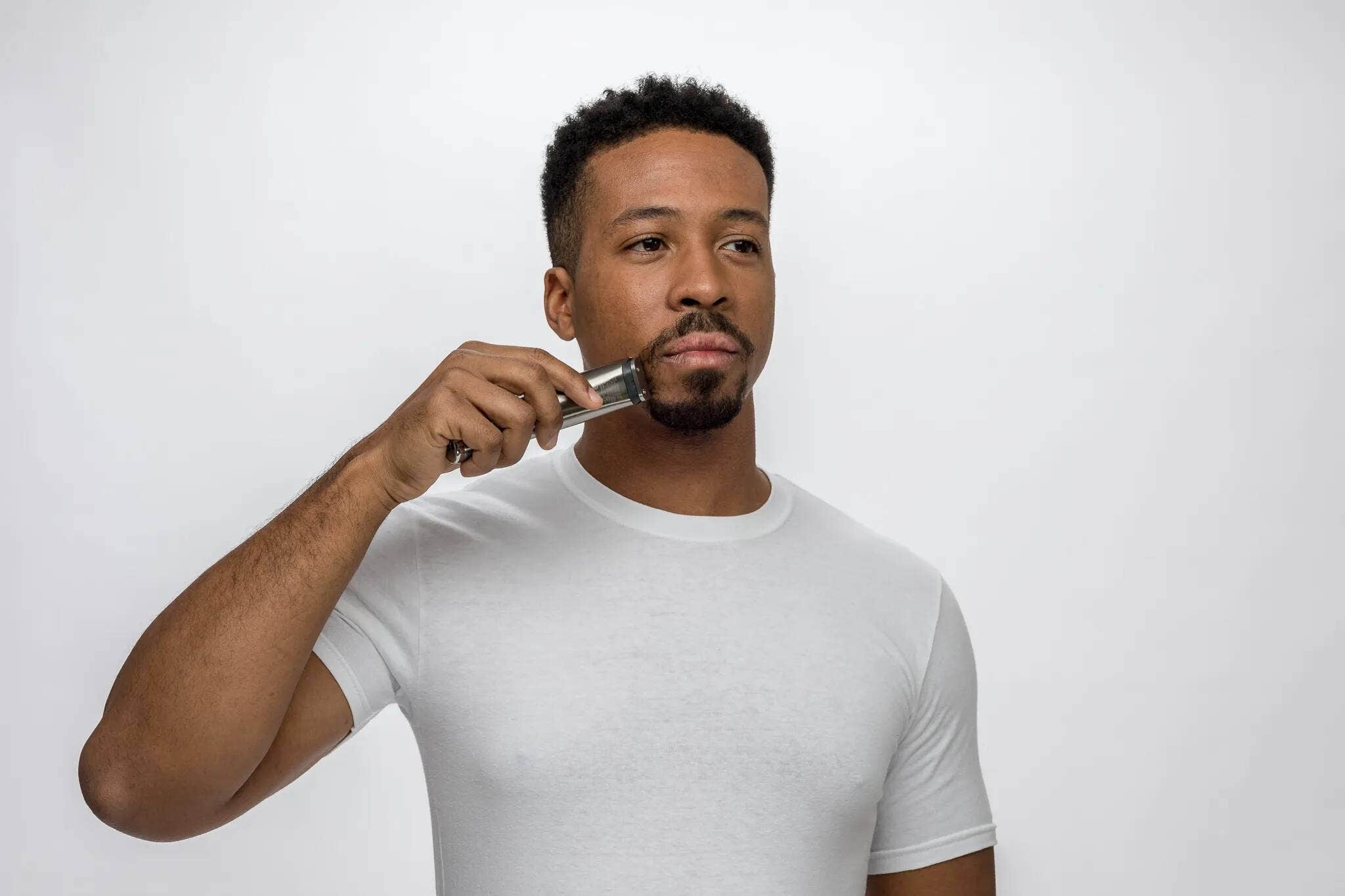 Experiment with shapes that look best with your facial features and also work with the time you want to spend maintaining your style.
Use Guide Combs to Adjust Thickness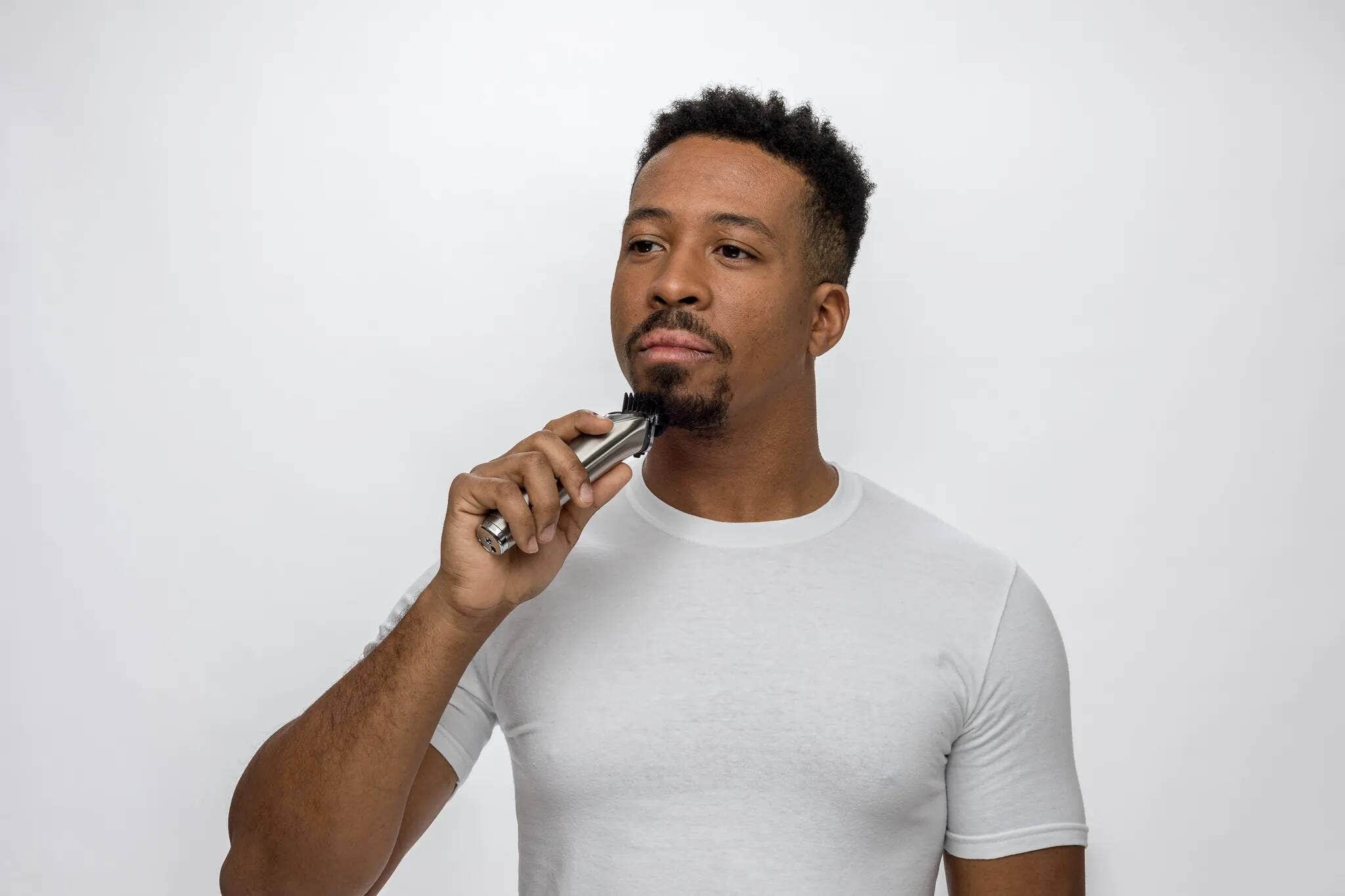 Thickness can be managed with a snap-on length guide comb or an adjustable-length guide comb.
Trim in Any Direction for Longer Styles Around the Mouth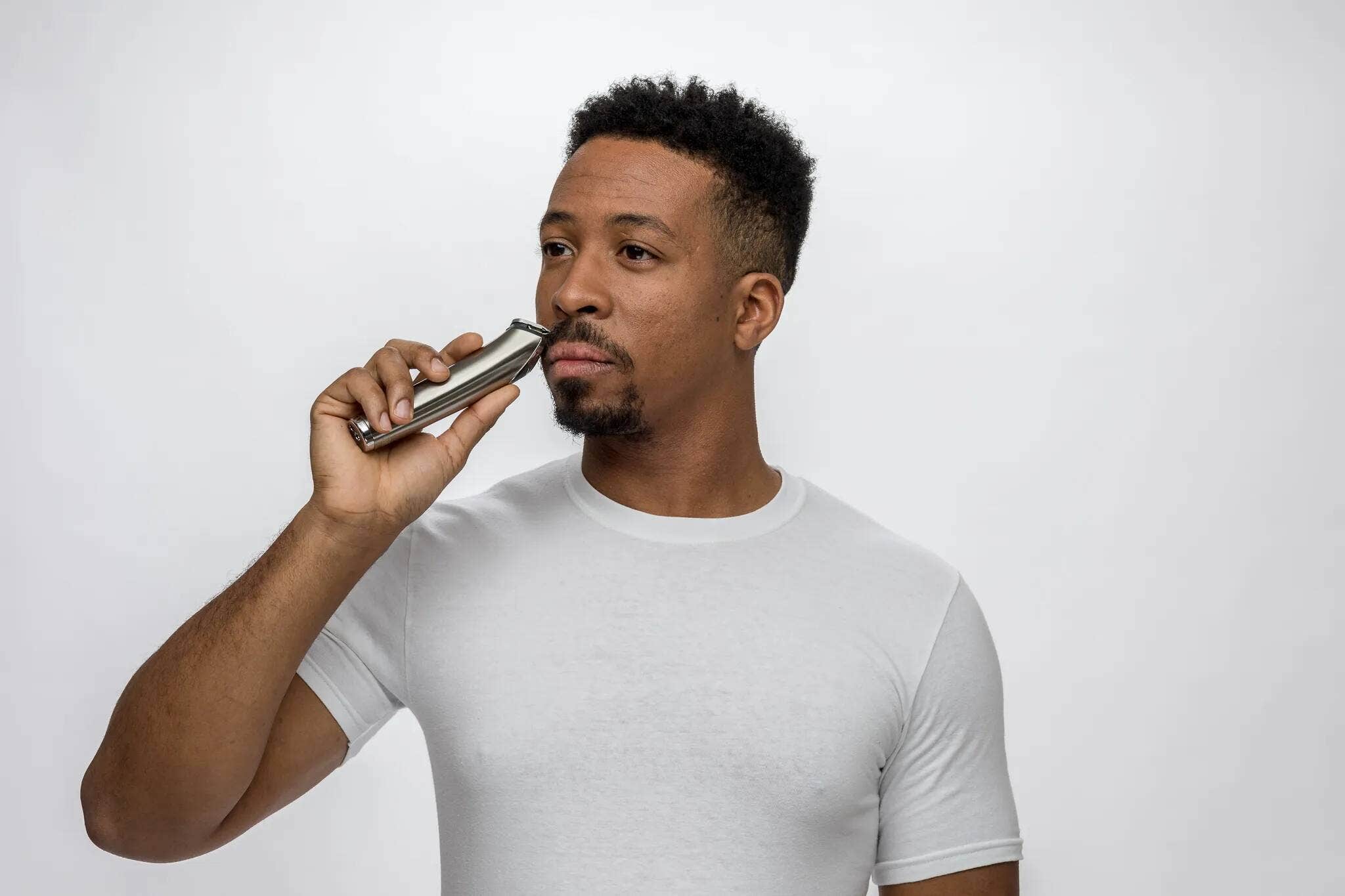 Longer styles around the mouth should always be trimmed in the direction of hair growth.
Trim in Any Direction for Shorter Styles Around the Mouth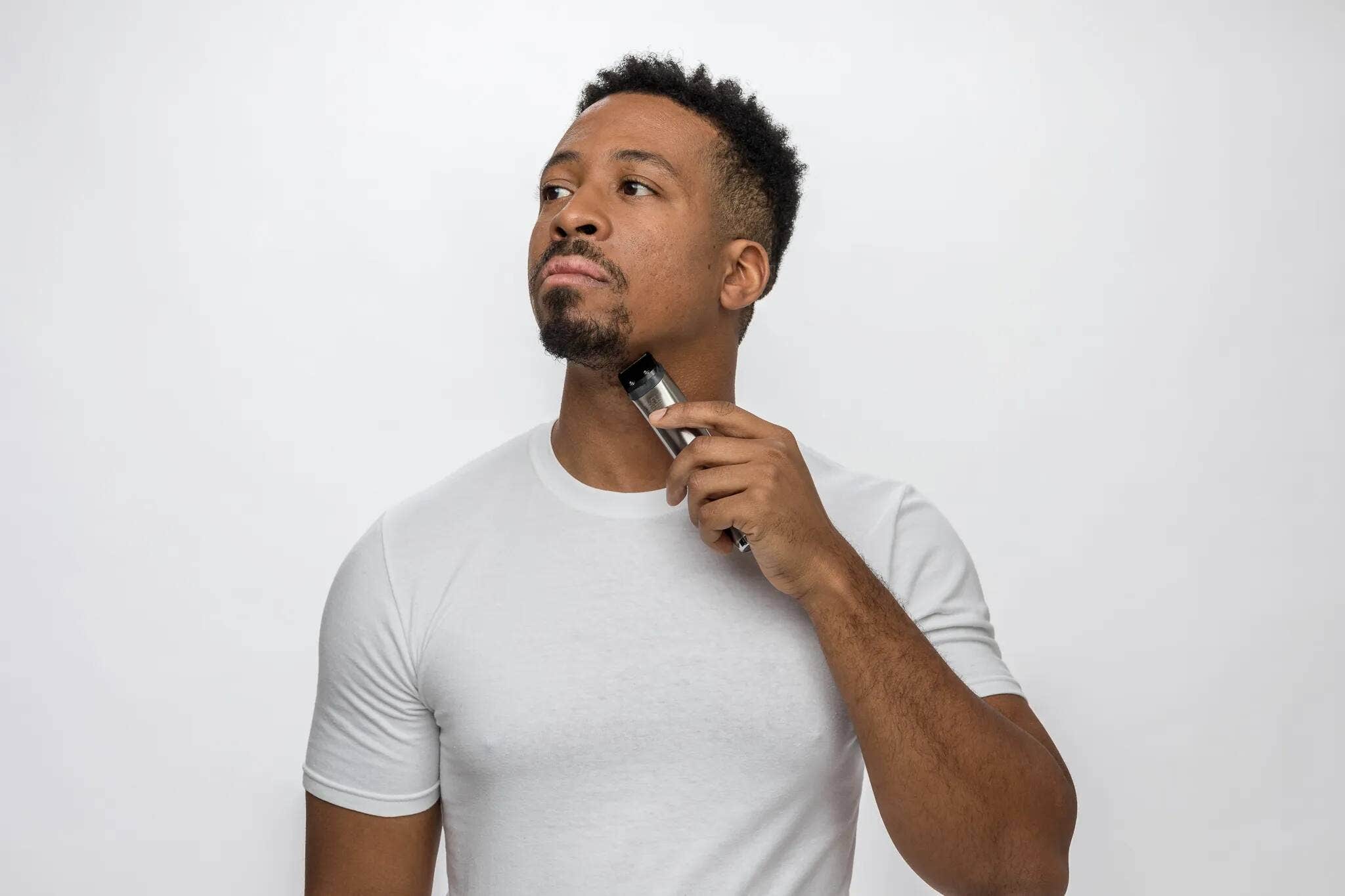 Shorter styles around the mouth can be trimmed with or against hair growth.
Using the Detail Blade Attachment
Make sure to use the detail blade, available with many Wahl trimmers, to get into tight spaces and create tighter lines.
Cleaning Up Your Facial Hair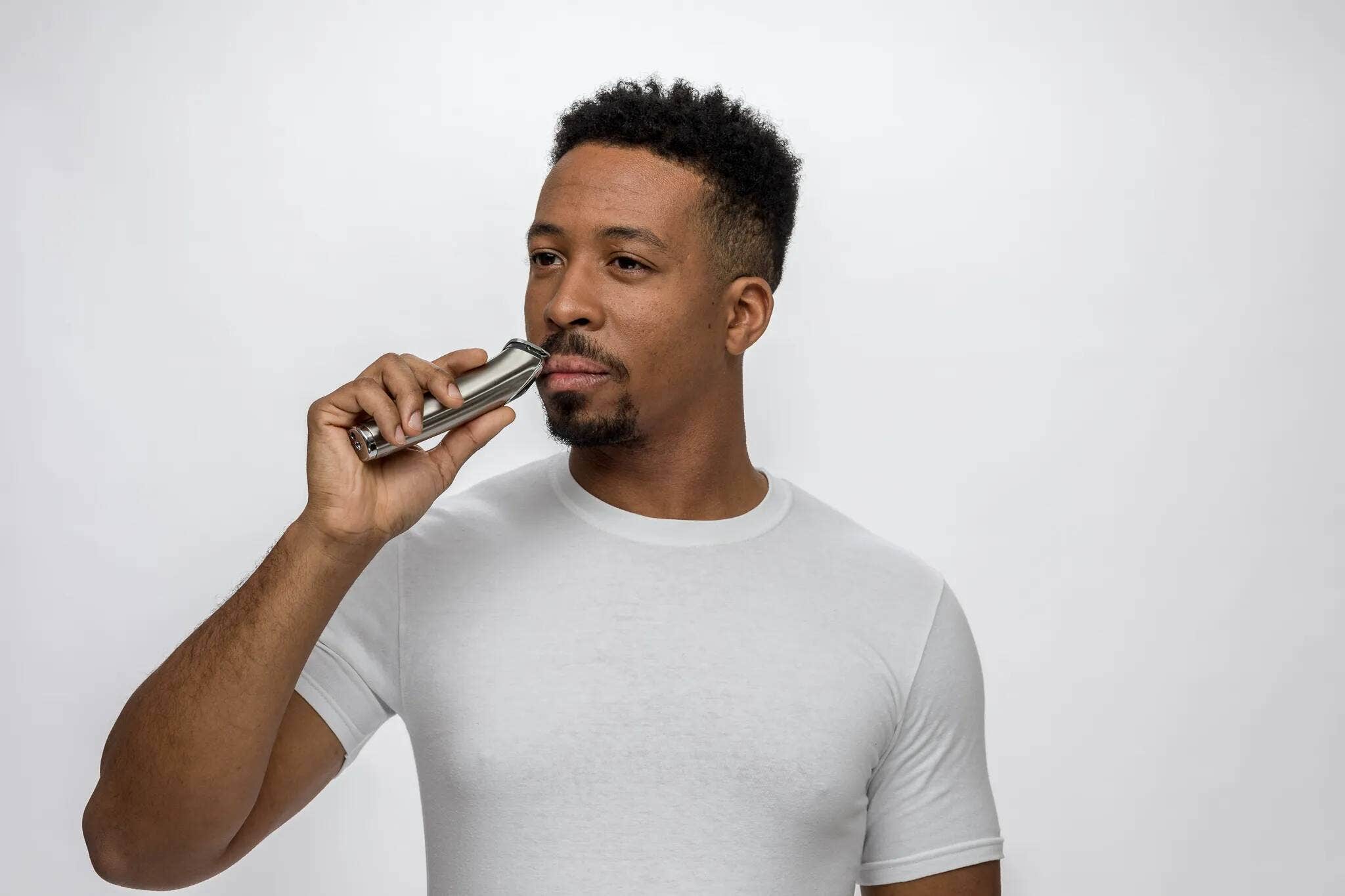 Always clean up loose or long hair around the lips.
Goatees Need Regular Maintenance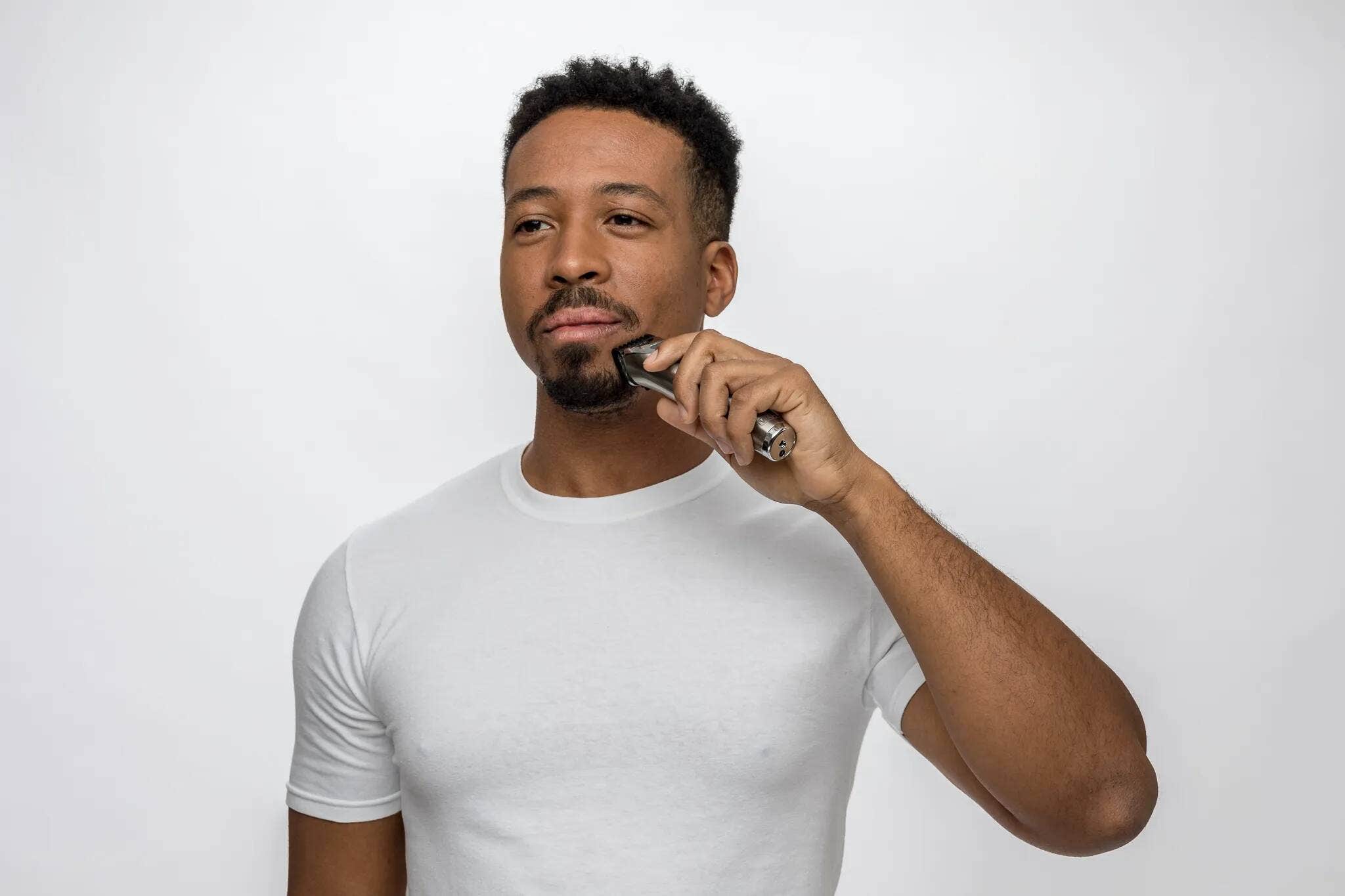 Some goatee-esque styles require attention every couple of days while others only need re-shaping a few times a month.
Related Videos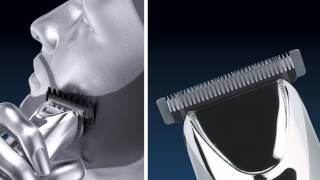 Stainless Steel Lithium Ion Trimmer