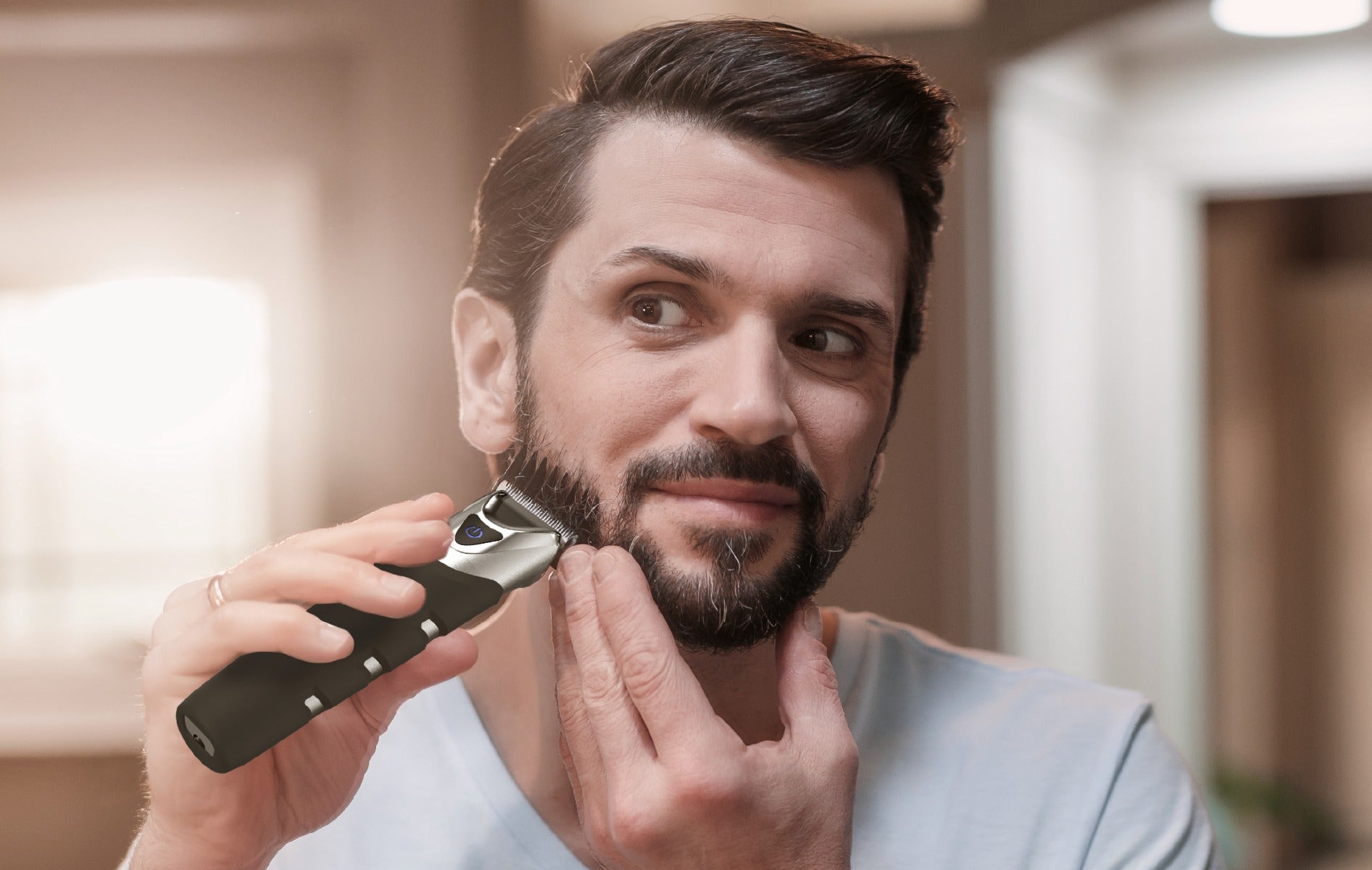 Groom Like a Pro
Get a grip, literally, on your grooming routine. If you're looking for a high quality beard trimmer that provides grooming flexibility and enhanced durability with more control, you're in the right place.
Complete Grooming Kit
Experience grooming like never before with this multi-purpose trimming kit featuring 3 interchangeable heads, Lithium Ion technology, no-slip silicone grip, and other accessories that make facial hair trimming easy.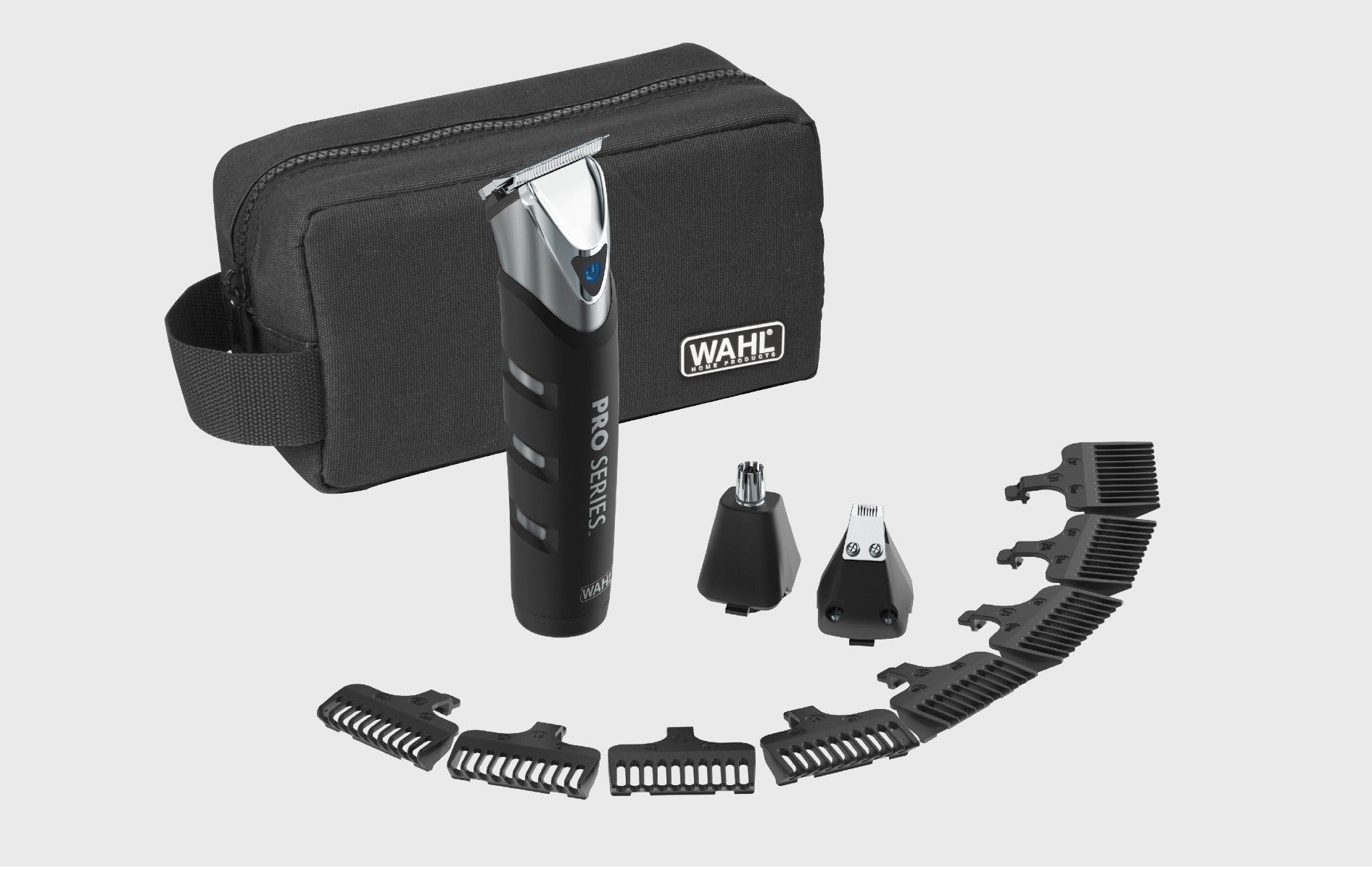 Multi-Purpose Grooming
Easily trim your beard, nose and eyebrows with one grooming tool. The Lithium-Ion recharageable battery provides enough power to last through several grooming sessions and it's rinsable to keep your trimmer clean.

Precision Stainless Steel Trimmer Blades
Brushed Stainless Steel Body
Wahl Precision Blades
Not all trimming blades are made equal. Wahl's stainless steel blades are designed for superior cutting performance, taking into consideration material, teeth, and geometry, to give you the best trimming experience possible.
Looking For A New Beard Style?
You've come to the right place. We have instructions and videos on how to achieve the most popular mustache, beard, goatee and sideburn styles, and shows you how to maintain your stubble look.
Maintaining Your Beard Trimmer
A high-quality trimmer should last many years, but only if you treat it right. Luckily, we're hear to help you keep your trimmer around for a good (and long) time