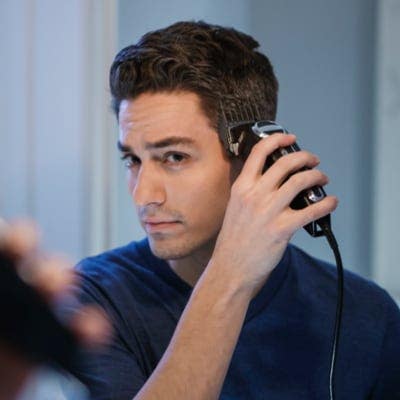 How to Cut your Hair to have a Tousled Cut
The Tousled hairstyle is as popular as ever with young adults who like their hair a little longer. It's easy to cut with a Wahl clipper and it requires very little upkeep.
What you will need:
Wahl clipper
Wahl trimmer
#10 (1 - 1 1/4") guide comb attachment
#12 (1 - 1 1/2") guide comb attachment
How to Do a Tousled Haircut Step-by-Step
1

Dampen your hair with the spray bottle. Comb your hair down so it is lying straight.

2

Select an attachment guard for your Wahl clipper that will leave the hair long, such as a #10 (1-1 1/4") or #12 (1-1 1/2").

3

Start cutting in front of the ear using an upward rocking motion and work your way around the head blending the back of the neck to under the rim of the head up to the rim of the head as you go. (Sections 1, 2 and 3. See infographic below.)

4

Use the clipper-over-finger technique to cut the hair on the top of the head (section 4) to the desired length. Cut the bangs last. Use your clipper with an attachment guard to blend under the rim and the rim of the head (sections 3 and 4).

5

6

This haircut is a longer cut, so the hair on the sides should brush the top of the ears. The hair on the back of the head should be left long. Bangs are long and combed over to the side of the forehead.

Are you using the right grooming tool for the job? Find out in our grooming tool guide.
Need help deciding what you need?
Having the right tool for the job can make all the difference when it comes to at-home haircutting.
Product Selectors
Tips for the Perfect Self Haircut
Touch Up Your Neckline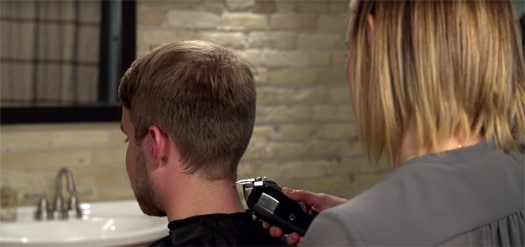 For detailing around the ears, sideburns and neckline, try the inverted clipper technique. Just turn the clipper upside down so the blade is facing downward.
Use the Inverted Clipper Technique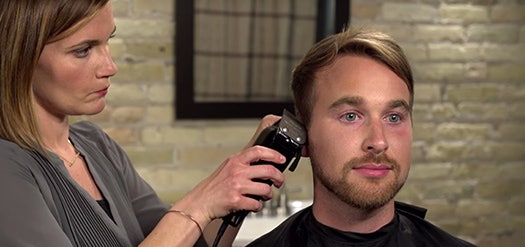 Hold the clipper in your hand as if it is a thick pencil. Touch the blade to the skin. There's no need to press firmly.
Related Videos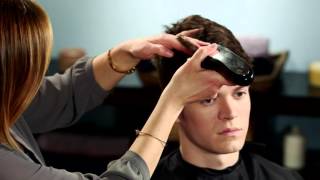 How to Do a Tousled Haircut Step-by-Step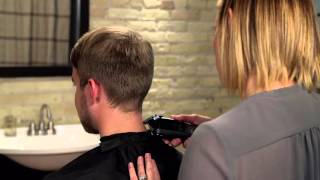 Inverted Clipper Technique