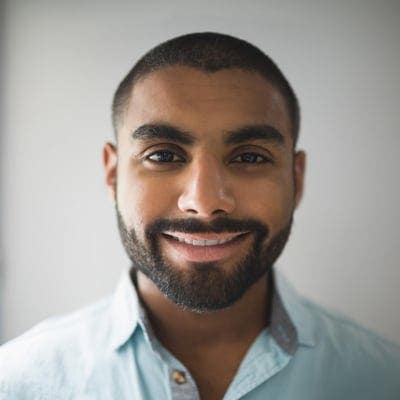 How to Cut your Hair to have a Buzz Cut
The Buzz Cut is popular with everyone from musicians to athletes to military men to anyone with an active lifestyle. It's easy to do and maintain, so create a buzz with your next look.
What you will need:
Wahl clipper
Wahl trimmer
Guide comb attachment (#1 - #4 for short cut, #7 - #12 longer cut)
How to Do a Buzz Cut Step-by-Step
1

Using your Wahl clipper, select an attachment guard for the desired length you'd like to achieve. The higher the number on your guide comb, the longer the cut. Using an upward motion, and start cutting the sides and back of the head.

2

Once the back and sides are done, move on to the top of the head. From front to back, run the clipper in smooth, straight strokes across the top. If you see unwanted cut lines, go back and blend with an upward motion.

3

To touch up the sides, take your time and use concise strokes. You can always use the ear trim guides to build your confidence around your ears.

4

Using your Wahl trimmer or the inverted clipper technique, touch up the neckline with careful, concise strokes for tight, straight lines.

Find more tips for how to properly care for a Buzz cut.
Need help deciding what you need?
Having the right tool for the job can make all the difference when it comes to at-home haircutting.
Product Selectors
Tips for the Perfect Self Haircut
Choosing the Right Guide Comb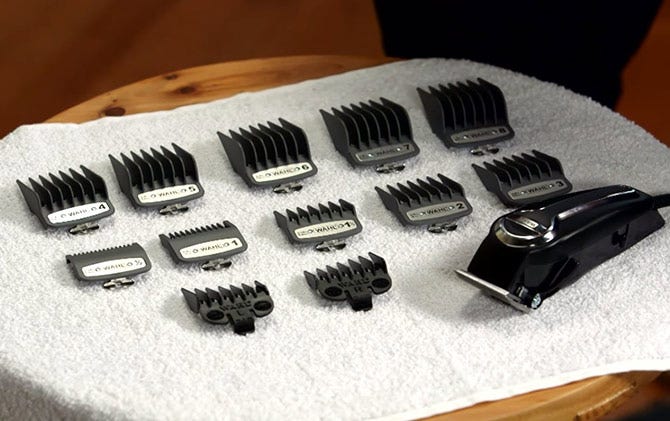 Guide combs attach to the clipper and are designed to cut hair at a certain length. The smaller the number, the shorter the cut. The larger the number, the longer the hair will be. Remember, you can always cut off more hair, but you can't add hair, so start off with a larger guide comb if you're unsure.
Related Videos