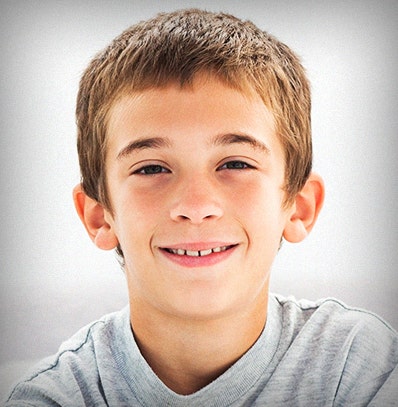 How to Cut Your Kid's Hair to have a Long Sports Cut
You don't have to wear a helmet, swing a bat or bounce a ball for a living to appreciate this athletic hairstyle. While longer than most styles, it's still short enough to be manageable and easy to maintain.
What you will need:
Wahl clipper
Wahl trimmer
#3 (3/8") guide comb attachment
#4 (1/2") guide comb attachment
#8 (1") guide comb attachment
How to Do a Kid's Long Sports Haircut Step-by-Step
1

You will need the #3 (3/8"), #4 (1/2") and #8 (1") attachment guards of your Lithium Ion Clipper. Start with the #3 guard for the lower sections of hair—mainly on the back and sides of the head. Refer to our Sections of the Head page to learn more.

2

Use the #4 (1/2") guard to cut and blend hair higher on the head.

3

To cut the top of the head, use the #8 (1") guard, which will leave one inch of length on the top of the head.

4

5
Need help deciding what you need?
Having the right tool for the job can make all the difference when it comes to at-home haircutting.
Product Selectors
Tips for the Perfect Kid's Haircut
Use Your Fingers as a Guide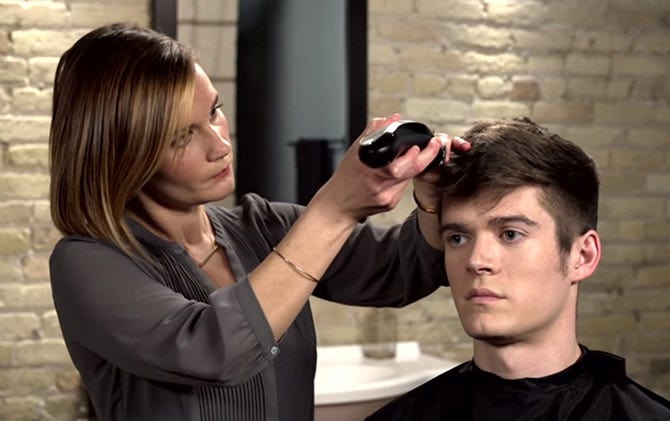 For longer hair lengths, you can use your fingers to lift the hair to the desired length away from the head. Use the clipper to cut the hair along the fingers. As you continue, be sure to include a small amount of the previously cut hair as a guide to help you maintain the same length.
Related Videos